Archeological finds prove that winemaking in Georgia started about 8000 years ago. According to the majority of experts, the first cultivated forms of Vitis Vinifera vine appeared here, from where they propagated via Asia Minor to European countries and with intrepid sailors – further in New World, Australia etc. Through centuries the viticulture was one of the main fields of Georgian cultivated agriculture.
Nowadays, the number of native grape varieties reaches 450. Such diversity can be easily explained after a look at the map of Georgia. A small territory with surface of about 70 thousand sq. km. is affected by various climate types from three sides. From the Caucasian Mountains come cold air masses, Western breezes from Black sea bring the sub-tropical moisture, and the South brings hot continental air. This has led to a multitude of areas with various soil and climate conditions, including absolutely unique zonules, suitable for grape growing of outstanding quality. Natural conditions along with historically formed traditions of winemaking gave the opportunity to produce here extraordinary beverages which are nowadays included in the golden fund of Georgian wines. As a rule, their names coincide with names of regions where they are produced. In contemporary Georgian winemaking, the areas with special qualities are designed as specific zones, and wines produced there – wines with appellations of origin. In accordance with recently adopted Georgian Act «On appellation and geographical designation of goods origin», their appellations are property of State and are protected.
In Georgia, 18 appellations of origin of Georgian wines have  registered – Red wines : Akhasheni, Khvanchkara, Kindzmarauli,Kvareli, Mukuzani, Napareuli, Teliani, Ojaleshi;  and White wines : Atenuri, Gurdjaani, Kardenakhi, Kotekhi, Manavi, Sviri, Tibaani, Tsinandali,Tvishi, Vazisubani. 
Georgian winemaking regions
The special character of Georgian winemaking is due to the fact that wine is produced from native grape varieties; the vine-growing territory is divided into three major parts: Eastern, Central, Western and into ten winemaking regions: Kakheti, Kartli, Samtskhe-Javakheti,  Guria, Imereti, Samegrelo, Racha-Lechkumi, Adjara and Abkhazia
Kakheti – pearl of Georgian winemaking. This area is situated in South-Eastern part of Eastern Georgia, in Alazani and Iori river basins. The most famous winemaking region of Kakheti – Alazan valley – lies 200-500 m above sea level and covers 110 km from North-West to South-East. Its average width is 20 km. Climate is moderately humid with moderately cold winter and hot summer. Soils are brown, grey-brown, black soils.  There is a great number of sunny hours in Kakheti, which leads to an important sugar concentration in ripening berries, that is not required for dry wines production. With inclination towards North the grape gets somewhat less sun, which gives precisely the sugar content necessary for dry wines production.
In  Kakheti the Rkatsiteli («red vine») is the most popular vine variety that is cultivated 400-700 m above the sea level. It allows production of excellent dry white wines with light-straw shades, with fruit taste and refined aroma.
Another grape variety that is intensely cultivated in  Kakheti– Saperavi («stainer»), high-quality Georgian wine variety of middle and late ripening and with thin but rather strong hull and juicy pulp. It gives dense rose juice and pleasant taste.
Good wines are produced from Mtsvane (which means green) variety – one of leading white varieties of late and medium ripening period. It has a greenish-white color, pleasant taste, sweet one with a characteristic variety aroma. Currently, Mtsvane variety is used for refining of "Tsinandali" and "Gurdjaani" vintage wines, as well as for production of "Manavi" vintage wines.
Kakheti wines are distinguished by bold varietal aroma and bouquet, saturated dark-amber or dark-pomegranate (red ones) color, high alcoholic content (up to 14%) and extractivity, moderate acidity, high tannin content, high concentration of phenol and coloring substances.
  Kartli – an important winemaking region, situated in Central Georgia, vineyards are situated along the river Mtkvari in Gori and Mukhrani valleys 550-750 m above sea level. Climate here is moderately warm with hot and dry summer. Average annual precipitations number is 350-500 mm. The most important wine varieties are Chinuri and Goruli Mtsvane. Kartli produces local wine varieties, table and dessert wines, brandy. Kartli natural and climate conditions are unique for getting bulk wine for sparkling wines.
  Imereti – on of the oldest winemaking regions of Western Georgia. Vineyards are situated in valleys of Rioni and Kvirila rivers at the height of 200-800 m. Climate is moderately humid. Average annual precipitation value is sufficient for grape growing, including late varieties. Local wine varieties dominate here. The following grape varieties are used in winemaking: Tsolikouri, Tsitska, Krakhuna – for white table wine production; Otskhanuri Sapere, Saperavi, Aladasturi – for red wine production.
  Racha-Lechkhumi is concerned to be cradle of rare naturally semi-sweet wines. Vineyards are situated in basin of Rioni and Tskhenistskali rivers, 500-800 m above sea level. Climate is moderately humid. A sufficient amount of warmth and atmosphere precipitations (annual average value – 1000-1200 mm) assures a very high sugar concentration in wines (up to 30%). Local wine varieties and various production methods testify ancient winemaking traditions. Among mostly appreciated wines are Alexandrouli, Tsolikouri, Develshavi, Usakhelouri, Odjaleshi, Mudjuretuli. Racha-Lechkhumi wines are ranked among the best-quality wines of Western Georgia. Tiny Khvanchkara district, where on of the most famous natural semi-sweet wines «Khvanchkara» is produced, lies in this region.
Samegrelo, Guria, Adjara and Abkhazia – vineyards are located 0-500 m above the sea level in a humid sub-tropical zone. Traditions of grape growing and winemaking were always highly developed in Samegrelo. Among Megrel wines, Odjaleshi has the best characteristics. In Guria, due to excessive humidity, number of wineries producing high-quality wines, is considerably lower. Ordinary table wines are mostly produced here. The best-known among them is Chkhaveri. Adjara is a region of ordinary wine production. Grape cultivation is oriented mostly towards table varieties. As for Abkhazia, the following grape varieties are used for table, ordinary red and dessert wines: Tsolikauri, Saperavi, Rkatsiteli, Chkhaveri and Izabella.
The most famous Georgian (indigenous) grapes;
Aladasturi – The grape named for its presumed origin (the village of Aladast, in Guria), Aladasturi vines were widespread throughout central Georgia – dominantly Guria and central Imereti – but were largely wiped out by fungal diseases and phylloxera. Originally trained to grow up trees, now it is mostly trained in a free-standing double-caned system developed in Georgia. Aladasturi does best in loose, well-aerated soils, with substantial lime content, often located on the lower parts of hills. The leaves are large; the bunches are of medium size, cylindrical, often winged, and moderately dense. The medium-sized, deep blue berry is oval to oblong but rounded at the bottom, with thick skins and firm flesh. It is susceptible to powdery mildew and slightly resistant to downy. Budburst occurs in mid-April; the grape ripens in the last third of October. It is capable of high yields (8-9.5 tons/ha). Single-variety Aladasturi wine can be made in either traditional or European styles. Despite the thick skins, the wine is not deeply pigmented. It tends to be relatively pale ruby in color, light-bodied, with lean if delicate tannins, and alcohol levels on the shy side ofmedium (10-11.5.)
Alexandrouli – Unique Georgian red grape variety. It is used for production of  high-quality naturally sweet and table red wines. This variety is used for making naturally sweet wine Khvanchkara that distinguishes itself through high organoleptic values.  The Georgian Republic is considered to be the cradle of wine grape cultivation, with evidence of winemaking activity as old as recorded history. The grapes from this region are likely to be descended from (or hybrids of) the oldest of their type anywhere in the world. While it's not possible to know exactly how ancient wines tasted, the traditional wines styles of Georgia are thought to give a close approximation. Alexandrouli  is used most notably in its homelant, where it is often made into a semi-sweet red wine called Khvanchkara, usually in a blend with Mujuretuli The two varieties are also used together to make semi-dry red wines here.
Dzelshavi " The name for this autochthanous variety appears to mean "old black," or "black tree," or to derive Dzveli Obchuri, "old black the village of Obcha." A relatively minor but ancient Georgian grape variety, of unknown origins, it is found throughout Imereti and Racha-Lechkhumi. Dzvelshavi is vigorous, with round, large leaves, and wide, conical, relatively dense bunches. The round, medium-sized berries are dark red. Budburst is in mid-April; the grape reaches maturity in the end of September to early October. Dzelshavi is reasonably resistant toward most fungal diseases, but its thin skin renders it susceptible to mold if the fall is humid and rainy. Dzvelshavi is not known for producing high quality wines. Its light red juice has low extract and is often blended before fermentation with  other grape varieties in an effort to produce an entry-level table wine. Together they can produce a medium-weight, deeply-colored wine with red fruit/herbal aromas. It can, however, produce a simple rosé
Odjaleshi – Odjaleshi performs best on the limestone soils of Salkhino, Tamakoni, and Abedati of Samegrelo's Martveli District; and in Racha-Lechkhumi, on the mountain slopes overlooking the Tskhenistskali (a tributary of the Rioni River), and further East-Northeast in the village of Orbeli, it develops rose aromas. Odjaleshi has round leaves with triangular teeth, and small, conical bunches of medium-sized, dark, blue-black berries. The grape has thick skins and firm flesh. It is early-budding (April 1-15), and late ripening – it typically is not harvested before the end of October or mid-November. Relative to other species of vitis vinifera, Odjaleshi is quite sensitive to fungal diseases, especially powdery mildew. Frost resistance is irrelevant, as frosts are rare in Samegrelo. Typically, Odjaleshi is a ruby-colored, semi-sweet to sweet wine with a gentle bouquet of red fruits lifted by hints of pepper or spice.
Saperavi – Red grape variety of late reaping period, that got his name («stainer») due to abundance of coloring substances in berries. It permits to produce wines of excellent quality: table, vintage, dry, semi-sweet and fortified red wines, as well as bulk wine for red and sparkling wines. The most well-known Georgian wines of that variety are: «Kindzmarauli», «Akhasheni», «Napareuli», «Mukuzani», «Pirosmani» and varietal wine «Saperavi». The wines are characterized by intense dark-pomegranate color, fullness and freshness with a special varietal aroma, strong bouquet that develops during aging. From Georgia Saperavi came to Azerbaidjan, Uzbekistan, Crimea, Russia (Stavropol and Krasnodar regions). Dense coloring, high extractivity of wines from Saperavi variety make of them a very precious blending material: 10% of Saperavi are sufficient in order to improve extractivity, acidity and coloring of many wines, and elevated amounts of Saperavi wine up to 20-40% completely hide varietal particularities giving to Saperavi the leading role.
Rkatsiteli whose name means "red stem" (rka=vine cane; tsiteli=red) is the leading white grape variety in Georgia. Rkatsiteli is favored by growers because it is less finicky as to site, and can achieve relatively high sugars while retaining its acidity; contemporary bottlings easily can have 13% alcohol by volume.  Rkatsiteli's cylindrical, medium-sized bunches contain medium-sized, oval berries; when dry-farmed, the grapes acquire a pinkish-yellow hue. Late-budding (the end of April) and late-maturing (early October, after Mtsvane Kakhuri), for vitis vinifera, Rkatsiteli is relatively resistant to downy mildew when grown in Kakheti.  Rkatsiteli is produced through both traditional and European vinification methods, and is the principal grape in most Kakhetian white wines. Because Rkatsiteli has relatively quiet aromatics, is  often blended with  Mtsvane Kakhuri, such as for the PDO Gurjaani, Tsinandali, and Vazisubani to add high-toned aromatics and to soften the resulting wine. When vinified in the European style, Rkatsiteli offers subtle floral aromas with notes of citrus, quince, and apple.
Mtsvane (kakhetian) – One of the best white grape varieties. It is cultivated mostly in Kakheti.  Thought to be older than Rkatsiteli, Mtsvane  five-lobed leaves are dark green and funneled; the medium-sized bunches can be quite dense, sometimes with one shoulder and medium-sized berries. The variety buds late, usually in late April and matures in the mid-season, in the last two weeks of September, before Rkatsiteli. It is an easy bunch to pick. It accumulates sugar easily yet retains high acidity levels, hence its suitability for sweet, fortified wines. Yields are generous, though the vine is very susceptible to powdery mildew, and is regarded as sensitive to its environment, demanding attentive cultivation. It is, however, relatively impervious to winter frosts. Mtsvane Kakhuri grows well on the calcareous soils in Kakheti, southeastern Georgia, particularly in the appellations of Tsinandali, Manavi, Gurdjaani, Vazisubani and Kardenakhi. When vinified in a European style, the young dry, white wine often has a greenish- straw tinge. Mtsvane Kakhuri imparts fresh white peach, floral, citrus and tropical aromas, with a light mineral undertone
Tavkveri – This red grape, evocatively named "hammerhead," for the flat top of the berry itself, is indigenous to Kartli but also grown in Kakheti. Tavkveri grows well in deep clay and sandy soils. Its flowers are completely functionally female and therefore must be planted nearby other varieties such as Chinuri or Goruli Mtsvane to ensure pollination. Tavkveri can bud the end of March through middle April, and matures any the end of August through the middle of September. A vigorous vine and high yielding, its bunches are big and compact with broad shoulders; the grapes are round, somewhat large, and dark blue. Tavkveri is highly susceptible to the downy mildew pathogen, European grapevine moths, and spider mites. In rainy autumns, grey mold is a serious threat. Tavkveri is produced both in modern and qvevri styles; modern production may include time in oak barrels. A reasonably versatile variety, it can be an attractive, middle-weight dry red, rosé, sparkling, fortified or dessert wine. Regardless of the wine style, the attractive variety exhibits bright cherry and herbal flavors buttressed with darker, earthy flavors. Tavkveri is also enjoyed as a table grape.
Tsitska – Grown throughout upper and central Imereti, Tsitska means "variety with small grapes the village of Tsitske or Tstiskiuri."  By current standards, however, the grape is of medium size, with thick skins. The medium-sized, generally conical bunches tend to be compact and dense. Budburst is generally mid-April, with ripening at the beginning of October. The vine has moderate vigor but with high yields. It is rather susceptible to oidium and plasmopara viticola, the pathogen of downy mildew. When vinified to dryness, Tsitska wines suggest yellow fruits such as quince, melon, and pear, sometimes with a honeyed note. Tsitska may be blended with Tsolikouri, and sometimes Krakhuna, for PDO Sviri and other dry table wines. Tsitska grapes with 19.0-21% sugar content and 7-9g/l total acidity are regarded as best for table wine. But when cultivated for its naturally high acidity to range 9-12 g/l at harvest, it also is vinified for sparkling wine.
Tsolikouri – The leading white grape of western Georgia, Tsolikouri originates in Kolkheti (ancient Colchis, the land of the Golden Fleece). The origins of its name remain debated and uncertain. The vine has medium-sized, conical bunches, which may have wings, and is of average density. The round, yellow-green berry itself is relatively thick-skinned, and thus is resistant to the primary fungal diseases, making it suitable for the more humid climate in western Georgia. It is not, however, frost resistant. A late bloomer (late May) and generous yielder, Tsolikouri matures in the mid-season, usually in the middle of October. Most Tsolikouri plantings are in Imereti and Guria, but it is also planted in Racha-Lechkhumi, Samegrelo, and Adjara.) When made in the European style, Tsolikouri wines are medium- to full-bodied, slightly oily, with soft acidity and a broad texture, with subtle notes of yellow fruits, melon, mineral, and a light floral lift It may be fermented and/or matured in oak.
Khikhvi – The origins of Khikhvi's name are unknown and not hypothesized, but it grows widely in eastern Georgia, especially in Kakheti it originated. Most plantings are on the East-Southeast reaches of the province, on the right bank of the Alazani River. The vine sports large leaves, which are three-lobed, circular and almost round. Its medium-sized bunches are conical, winged, and somewhat loose, with medium-sized, greenish-yellow, thin-skinned berries. Budburst occurs in the first half of April and matures in September. An early ripener, it is recommended for higher-altitude, cooler mountain plantings. Along with Mtsvane Kakhuri , Khikhvi is the other Georgian variety most susceptible to powdery mildew, though it is resistant to spider mites. Khikhvi is relatively versatile, as it can be produced in light dry, semi-sweet, sweet, and, as in PDO Kardenakhi, fortified styles. Its aromatic signature is distinctive: floral notes of boxwood and wild flowers heighten broader flavors of ripe yellow fruits and apricot.
Kisi is indigenous to Kakheti. Notwithstanding the high quality of wine it can produce, it became almost extinct by the 2000, a result of the Soviet preference for Rkatsiteli and the decline of Georgian vineyard land following the Soviet collapse. Further, it is bit trickier to grow. Fortunately, some 50-60 year old vines still exist in the Telavi district, with more being planted. A late-budding variety, Kisi is relatively resistant to frost, drought and downy mildew, but susceptible to powdery mildew and black rot. It ripens before Rkatsiteli, typically in the last 2 weeks of September, and is made both in the European and Georgian manner. Occasionally it is fortified. A straw-colored wine when produced in the European style, the nose is quite floral with flavors of pear, citrus and green tea on the palate; the amber qvevri wines reveal more apricot, mango, lime, orange and walnut character. Some producers believe it to be capable of producing finer, more expressive wines than Rkatsiteli.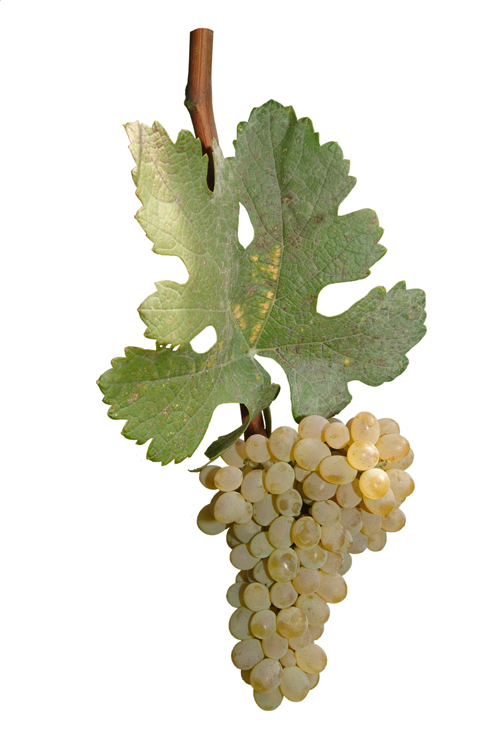 Krakhuna – Meaning "crispy" in a local Imeretian dialect, Krakhuna is indigenous to Imereti in western Georgia. It mostly is grown in the central part of the province, around Sviri, Obcha and Dimi. Its bunches are of medium size, dense and conical, with thin-skinned berries. Depending on the meteorological conditions of its site, Krakhuna tends to bud mid-season, and ripens later (late September in Imereti). It grows well on various types of soils, produces moderate to high yields, and accumulates sugar easily while retaining its acidity. It can be a challenge to grow, given the relatively humid climate in the West and the grape's thin skin. Thus, it is particularly susceptible to disease, especially oidium. For vitis vinifera, Krakhuna is relatively resistant to downy mildew. It may be blended with Tsolikouri and Tsitska for the Gelati blend. Whether Krakhuna is fermented either in the European and traditional Georgian manner, it offers notes of intensely ripe banana and apricots, with honeyed tones. Produced in qvevri, Krakhuna wines are deep amber, with chalky tannins, stone fruit flavors with tropical notes and a slight herbal tinge.
Chinuri  comes the Georgian word "chinebuli" meaning "excellent" or "the best" in this instance referring to the grapes superb appearance, color, and flavor. Indeed, some producers even call the variety "Chinebuli." Regardless, when ripe, the grapes do blush a red-yellow-green. Originating in Kartli, but also grown in Kakheti, Chinuri has a three-lobed leaf; its cylindrical bunches often have one very large wing. The vine is comparatively resistant to fungal diseases (especially powdery mildew) and chlorosis, and is less susceptible to frost than many other indigenous varieties. Not being particularly fussy as to site, it grows well diverse soils and locations, whether in alluvial or stony soils, on steep slopes or the plains. It is high yielding and a medium-late ripener, with budburst in mid-April and maturation in early October. The skin detaches very easily its juicy flesh. With its naturally high acidity, Chinuri is most famous for the sparkling PDO Atenuri wine, which may include Goruli Mtsvane or Aligoté in the assemblage. Harvested a week or two later, Chinuri also is made as a still wine, with moderate alcohol levels and crisp acidity, whether fermented in qvevri or tank.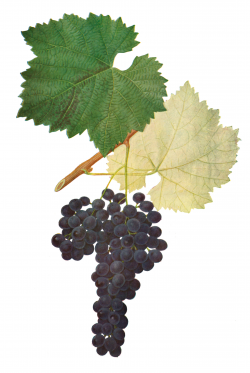 Chkhaveri – A western Georgian variety, Chkhaveri is mostly planted near the Black Sea coast in Adjara and especially in Guria, but also in Imereti. The origins of its name are obscure, though it is posited that the name refers to physical formation of the vine or its climbing nature. Chkhaveri originally was a maghlari wine, a vine trained to grow up trees. This pinkish-violet variety is rather sensitive to site and its methods of cultivation; especially susceptible to downy mildew, and with very thin skins, it generally needs careful vineyard attention to generate quality fruit. It grows particularly well on cooler, south-facing hillsides with limestone soils; more humid, lower altitude sites present a constant risk of fungal infection. Given the relative warmth of the climate, frost is rarely an issue Chkhaveri is cultivated. The bunches are small and thin, but can be dense with one wing; yields are small. Chkhaveri ripens quite late (in Guria, in the second half of November) and care must be taken to prevent botrytis. It can reach very high sugar levels while retaining fresh, brisk acidity, allowing for remarkable versatility
Usakhelouri – Literally, the "grape with no name," Usakhelouri is indigenous to western Georgia. Some of the vine's characteristics – very small berries, unequal berry size, uneven ripening, have led some to theorize that the vine is botanically and genetically similar to the wild vines of the area. Most plantings of Usakhelouri remain in Lechkhumi, though there have been recent plantings in Kakheti. Usakhelouri vines in Imereti were largely grubbed up in the late Soviet period. Usakhelouri produces best on loamy, calcareous hillsides such as those in Racha-Lechkhumi. The leaves typically have three distinct lobes. Bunches are medium-sized and dense, more cylindrical than conical, occasionally winged. Berries are round and black but with a bloom that imparts a violet tinge. It buds early (in Racha-Lechkhumi, in the first ten days of April) and ripens relatively late (in the end of September). The grape skin is thin and detaches easily the flesh, but is highly susceptible to fungal diseases. ver it is planted, it can accumulate high sugars easily and retain high acidity. Usakhelouri currently is produced both in qvevri and in neutral open-top containers, with no new wood maturation. The latter method generates a vibrant, high-toned nose of lilacs, violets, mint and pepper; the palate is similarly high-toned and peppery with very high acidity, light tannins and sometimes a feral note.
Features of Georgian winemaking
Through centuries every peasant family made their own wine. For New Year, along with ordinary bread, special sacrifice breads in form of bunch of grapes were baked, in order to assure abundant grape yield and prosperity for the family. Vintage took place in September-November; it was started by dry weather after drying of dew. Bunches were cut with knife or picked by hand, put in baskets, then in big bags, and transported to winery – «marani». There the picked grapes were stocked in a wooden block – «Navi»or «Satsnakheli», and men pressed the juice with their feet. With a gutter installed, the juice flowed into big clay jars with capacity from 5 to 800 decaliters, which were buried with only the neck uncovered – «Churi» or «kvevri». To reduce porosity and facilitate washing, the inner side of the jars was treated with wax or wax and tar mixture. The best kvevri were crafted by artisans from Imereti. Numerous folk beliefs and religious ceremonies were linked with Marani. An important place among them is taken by "yield increasing" practices. For that purpose people wished to marani Happy New Year, wished it always to be full; during first days after New Year and Epiphany people pronounced in marani a magic formula, which meant the following: «let us be so full and safe, let our life be prosperous and full». In Guria, in order to assure an abundant yield for the year, people stabbed a trout above the festive kvevri (fish being a fertility symbol from ancient times). During this, marani was surrounded by branches of shamrock or burr branches – for protection against «bad eye». Many family festivities, pray practices and sacrifices took place precisely during that month that was sacred for a winemaker.
During the multi-century history of winemaking and viticulture, original methods for making local wine types were elaborated in Georgia. Particularity of local methods is associated with method of must fermentation (on wine marc with stems (or without) when grapes reach technical maturity and when parts of the bunch (stem, hull, seeds)) reach maturity, as well as with wine aging and stocking process.
Kakhetian Traditional Winemaking
One of the most wide-spread wine making method is kakhetian method. For white wine production in Kakheti, normally Rkatsiteli grape is used, that is picked end September — October while reaching the maximal physical maturity (23-25% sugar content). Berries are pressed in special pressing facilities together with stems; obtained mass is placed in ceramic jars (kvevri), which are buried in earth up to their neck. During fermentation, bulbs of carbon dioxide bring the wine hull to the surface, thus forming a dense «cap». It should be broken in time, to prevent development of acetic acid bacteria. After finishing of intense fermentation and full sugar fermentation of grape, carbon dioxide generation stops, and hull, stems and seeds fall down to the bottom. Kvevri are filled to full capacity and closed with a wooden lid, which is sealed with humid clay, in order to prevent oxygen from getting into the wine. In this condition the wine is left till end of winter. In March, the lightened wine is carefully poured into another recipient, and residue containing hull, stems, seeds, pulp particles and yeast mass, is pressed for more complete wine extraction. As a rule, Kakheti wines are drunk young, in age before one year, although wines of especially successful vintages are often kept in kvevri for family festivities or future marriages. Kakheti wines that are made that way, are characterized by a marked varietal aroma and bouquet, dark-amber or tea (white) and dark-pomegranate (red) color, high alcoholic content (11-13% vol.) and extractivity (more than 20 g/dm3), moderate acidity (4.0-5.5 g/dm3), high content of phenol and coloring substances (2.0-3.5 g/dm3).
Imeretian technology
Based on multi-century traditions, taking into consideration particularities of local varieties, an original Imereti technology for table wine production was created: must fermentation takes place in clay jars, with marc addition within 4-6% from initial must quantity, with aging of bulk wine on marc during 1.5-2 months, with stem separation. Ready product is colored from dark-straw to amber, pleasantly acerb taste, alcohol content 10.5-13.0% vol., titratable acidity 6.8-8.0 g/dm3, reduced extract not less than 21 g/dm3.
Georgian technology of naturally semi-sweet wines
Georgian technology for naturally semi-sweet wines production is of particular interest. It consists in fermentation of must with high sugar concentration (23-26%) by low temperature in late autumn or with artificial cooling. These wines are called natural semi-sweet wines since their sweetness is due to presence of natural grape sugar which remains unfermented, nevertheless, theses wines are not fortified for stopping fermentation, as, for example, portos- in order to preserve the desirable wine sweetness, the fermentation is retained by cooling or repeated pouring into another vessel for separation of yeasts and nitrogenous matter (incomplete fermentation). Before bottling, wine in barrels is cooled down to 4-5° during 2 months. Bottled wine after filtration is pasteurized and stored in the cold; it is transported in refrigerator cars.
Currently, the main directions of Georgian winemaking are production of dry table and semi-sweet wines. Georgian affordable and popular «sparkling» wine is produced mainly by a special «continuous chaptalization» method.